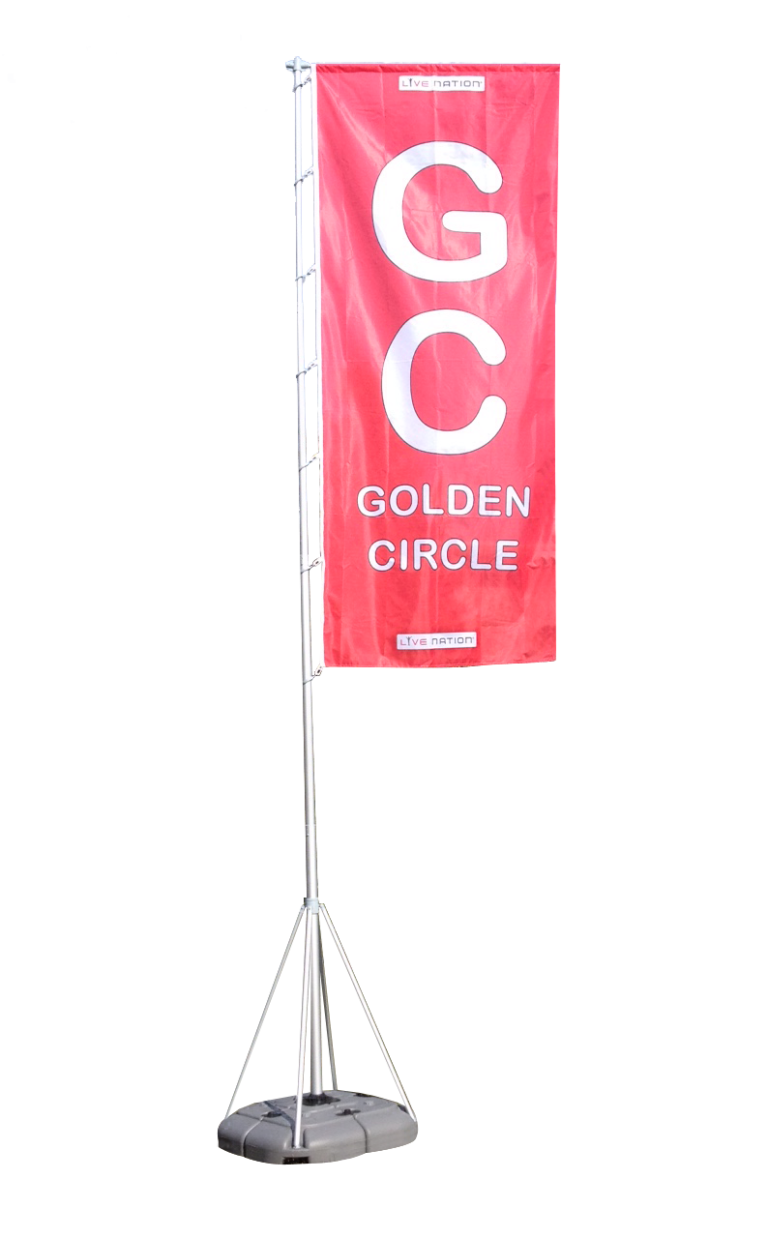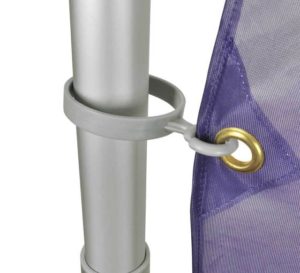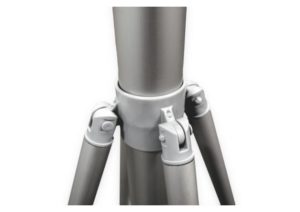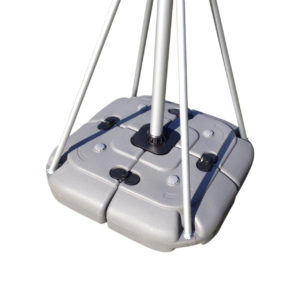 maszty
Giant flagpoles
We offer a complete and robust solution for longer displays. Our products are equipped with a swivel arm for flag display in windless weather, a strong mast and a base for filling with water or sand. These are the main advantages of our Giant flagpoles, which are one of the more appreciated models by our customers.
The Giant mast can be used for various events, ceremonies, and gatherings. It is made of anodized aluminum – a lightweight but extremely durable material. You can perfectly display the flag on it and adjust its height. The recommended size of the flag is 1.25 x 3.50 meters.
The Giant flagpole consists of four tubes and reaches a height of more than 5 meters.
Durable construction for years
The raw material from which the flagpole was made is a guarantee of resistance to atmospheric factors and mechanical damage. The aluminum used in the manufacturing process of the construction elements will also not corrode. In turn, thanks to the fact that the flag-hanging product is lightweight, it can be easily transported to any location. Installation and its operation should not pose any problems. Buying one of our giant flagpoles is an investment for years and a versatile representative or advertising accessory. We encourage you to familiarize yourself with the full specification of the product and the rest of our offer.
Shape: telescopic flagpole consisting of 4 tubes
Colour: silver – anodized aluminum, gray plastic elements
Mast height adjustable in steps: 1,30 – 5,30 m
Recommended flag size: 1.25 x 3.50 m
Diameter at the bottom: 50mm
Diameter at the top: 25mm
Base: 70 l, to be filled with water or sand, external dimensions: 1.00 x 1.00 m x 0.20 m
We will answer your questions
Contact us
LOGO Jacygrad Zawadzki Sp. J.
266 Modlińska St.
03-152 Warsaw
Contact